Four advantages of non-woven environmental protection
Three advantages of non-woven environmental protection bags



First. Non-woven shopping bag is more economical

  As plastic bags will gradually withdraw from the packaging market for goods, they will be replaced by non-woven shopping bags that can be used repeatedly. Compared with plastic bags, non-woven bags are easier to print patterns and express more vivid colors. In addition, it can be used repeatedly. You can consider adding more exquisite patterns and advertisements to non-woven shopping bags than plastic bags. Because the loss rate of repeated use is lower than plastic bags, non-woven shopping bags are more cost-effective. And bring more obvious advertising benefits.

Two. Non-woven shopping bags have more advertising effects
  A beautiful non-woven shopping bag is more than just a packaging bag for goods. Its exquisite appearance is even more admirable. It can be transformed into a stylish simple shoulder bag and a beautiful scenery on the street. Coupled with its solid, waterproof, and non-sticky characteristics, it will definitely become the first choice for customers to go out. On such a non-woven shopping bag, your company's logo or advertisement can be printed, and the advertising effect it brings will be It goes without saying that it really turns a small investment into a big return.
Three . Non-woven shopping bags have more environmental protection and public welfare value
The overturning use of non-woven bags greatly reduces the pressure of waste conversion. Coupled with the concept of environmental protection, it can better reflect the corporate image and the effect of being close to the people. The potential value thus brought cannot be replaced by money.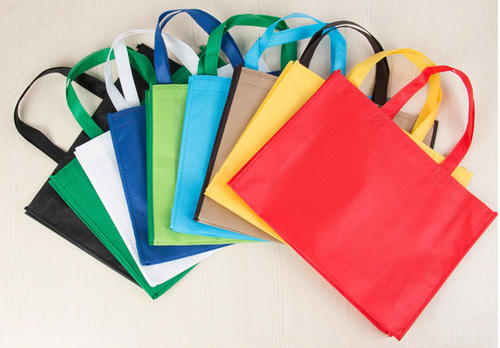 Get the latest price? We'll respond as soon as possible(within 12 hours)