How to customize non-woven bags?
1、Two types:

①The picture on the left below shows the pe-coated non-woven fabric material, which has a smoother surface. The printing method can only choose the film-coated color printing, which wants to have the advantage of good printing effect.
②The picture on the right below shows the pp non-woven material, which can be printed in a variety of ways, which is more easily degradable, has less impact on the environment, and has the advantage of low price.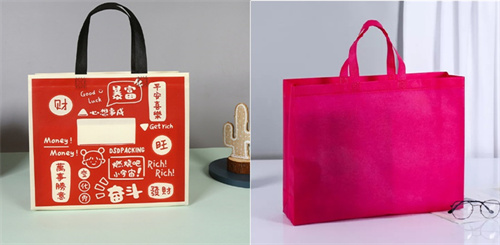 Show details: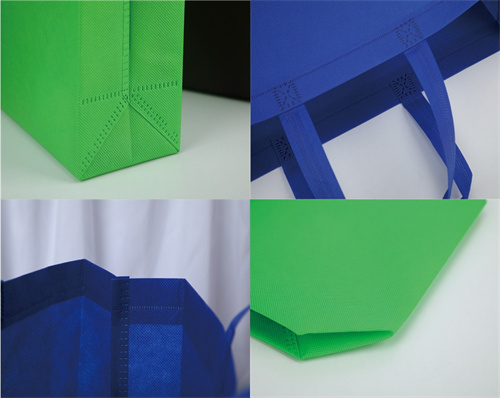 display: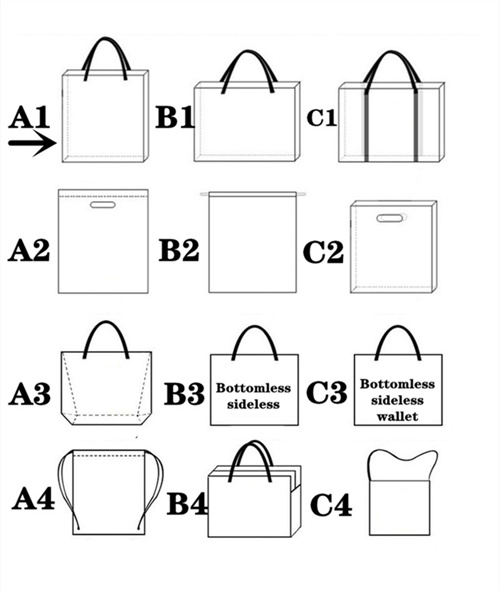 Material: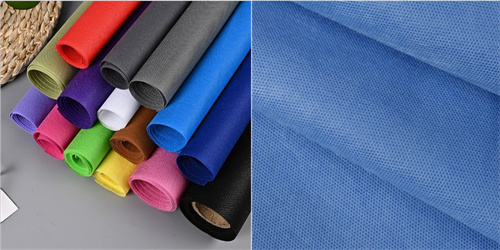 Reinforcement method: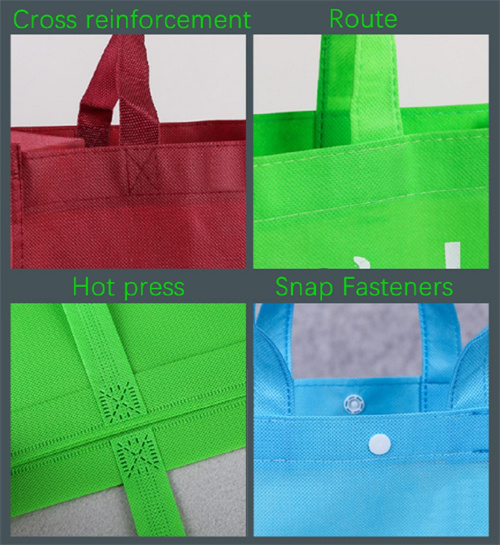 About printing: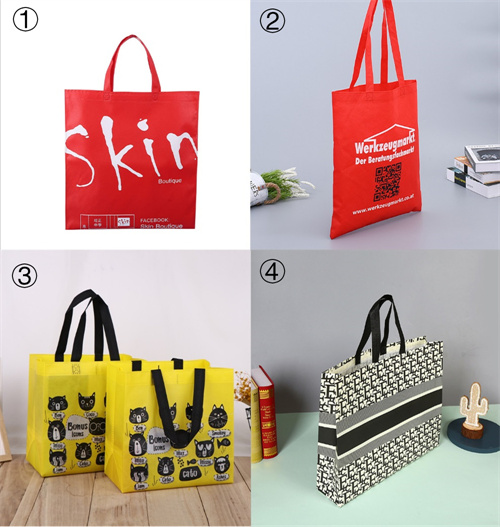 1,Monochrome printing
Water-based ink, thick ink, uniform color filling, short construction period.
2,Multi-color printing
Water-based ink, average water-based ink, thinner color filling, shorter construction period and lower cost.
3,Thermal transfer
The printing pattern has a sense of hierarchy, which is used for small-area color printing. The construction period is slightly longer and the cost is slightly higher.
4,Laminated color printing
Exquisite printing, suitable for large-area color image printing, longer construction period and higher cost.
Get the latest price? We'll respond as soon as possible(within 12 hours)