Non-woven fabric packaging bag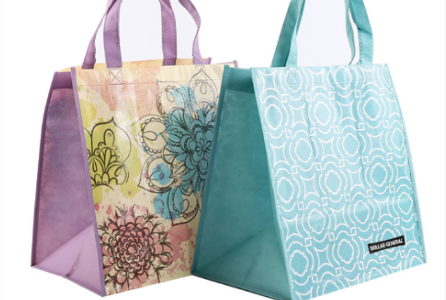 There are two common manufacturing processes for non-woven packaging bags: ultrasonic heat sealing and stitching.Next, I will give you a brief introduction to the difference between these two production processes:
1.The double-needle stitching process of non-woven packaging bags (default is no cross stitching and no back stitching), strong and durable, good load-bearing, but sometimes the seam will be uneven, easy to leak stitches, the production cycle is slower than the ultrasonic heat sealing time, Suitable for making small batches of non-woven environmental protection bags.The ultrasonic heat sealing process is much more delicate than the seam. Because the corners are automatically generated by the machine according to the mold, the specifications are relatively uniform, and there will be no broken joints and seam distortion. When mass production of non-woven environmental protection bags, the quantity reaches more than 10,000, the production cost is far lower than the cost of seam, and the production speed is higher than the seam speed.
2.For the non-woven eco-friendly bags produced by ultrasonic technology, the belt part and the line around the bag can be used to press the pattern with a mold. The pattern is rich in variety and the product looks more beautiful. However, because the non-woven environmental protection bag is ultrasonically heat-sealed, it is worse than the seam-sewn non-woven bag in terms of bearing weight.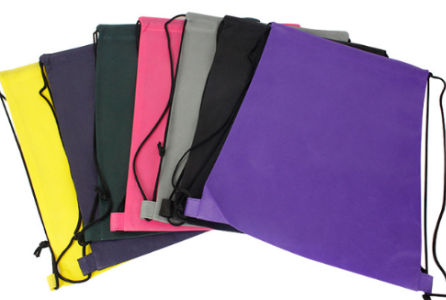 Advantages of non-woven packaging bags:

1. Using non-woven fabric as raw material, it is an environmentally friendly product
2. Strong endurance
3. Good quality, light weight, easy to carry
4. Good moisture-proof and breathable effect
5. Does not support combustion and can be decomposed naturally
6. It can be recycled and reused without wasting resources and polluting the environment
7. The printing also uses environmentally friendly ink, which is non-toxic, non-irritating, and harmless to the body
8. Novel style, beautiful and fashionable appearance
9. Affordable price, good value for money
Get the latest price? We'll respond as soon as possible(within 12 hours)