Geotechnical Cloth for Road Construction
Brand :SHUNTAI
Product origin :Shandong
Delivery time :7-15days
Supply capacity :80T per days
1.High tensile strength, anti-deformation , resistance to tear and puncture .
2.Excellent water permeability and filterability .
3.Good resistance to aging ,biological ,acid and alkali.
4.Resistance to corrosion and UV
5.Excellent good performance and reinforced performance.
Geotechnical Cloth for Road Construction
1. Product Description
Geotextiles, also known as geotextiles, are permeable geosynthetic materials made of synthetic fibers that are needled or woven.Geotextile is one of the new materials geosynthetics. The finished product is a cloth with a general width of 4-6 meters and a length of 50-100 meters.Geotextile is divided into geotextile and non - woven filament geotextile.
| | |
| --- | --- |
| Size | 200g/Square meter |
| Color | black white green |
| Material | Polypropylene / Polyester |
| Shape | volume |
| Compressive strength (kpa) | N/A |
| Quality (g/m2) | 100~2000 |
| MOQ | 300 Square meter |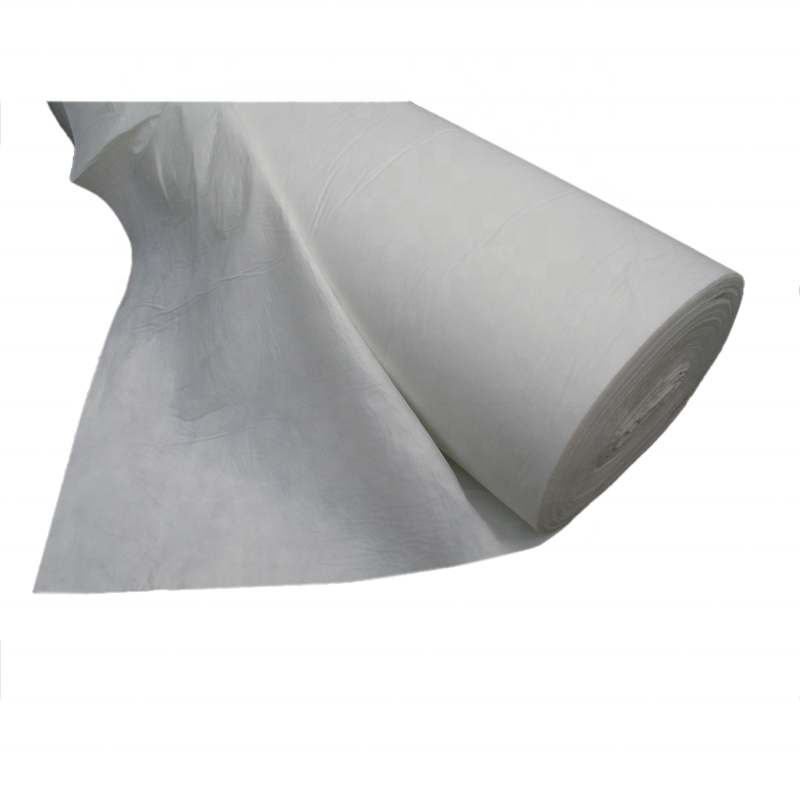 2. Characteristics
1). High strength, due to the use of plastic fiber, it can maintain sufficient strength and elongation in dry and wet conditions.
2). Corrosion resistance, long-term corrosion resistance in soil and water of different pH.
3). Good water permeability, there are gaps between the fibers, so there is good water permeability.
4). Good anti-microbial, no damage to microorganisms and insects.
5). Convenient construction. Because the material is light and soft, it is convenient to transport, lay and construct.
6.) Complete specifications, the width can reach 6 meters. It is currently the widest product in China, with mass per unit area: 100-600g/m2. Function: High breaking strength, up to 20KN/m, good creep resistance and corrosion resistance.
7). It can be used in water conservancy, dam, road construction, airport, construction and environmental protection projects, which can play the role of filtration, drainage, isolation, protection and reinforcement.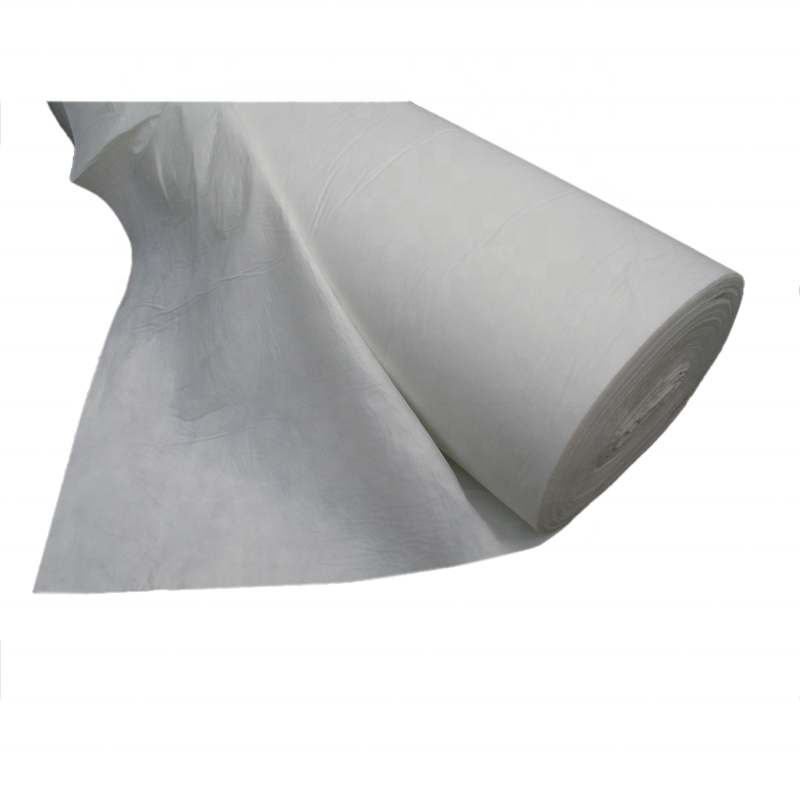 3. Advantage
1). Geotextile can make the water flow easily, and form a drainage channel in the soil, and then make the liquid and gas out of the soil.
2). Make use of its pulling resistance and deformation resistance that can strength the soil to reinforce the stability of the construction structure and improve the soil's quality.
3). Make the focus proliferate, deliver and decompose efficiently and prevent the soil from destruction from outside factor.
4). Prevent the top and bottom layer's gravel, soil and concrete from mixer.
5). The mesh cannot be plugged easily – for the strain and moving quality of the network that formed by the antitype fiber.
6). High soaking quality—at the pressure of soil, it also can keep good soaking quality.
7). Corrosion resistant – using the polypropylene and polyester as raw material, it can resist the sour and aid, erosion, boring and oxidation.
8). The construction is easy; the weight is light, convenient for using, and it making construction easy.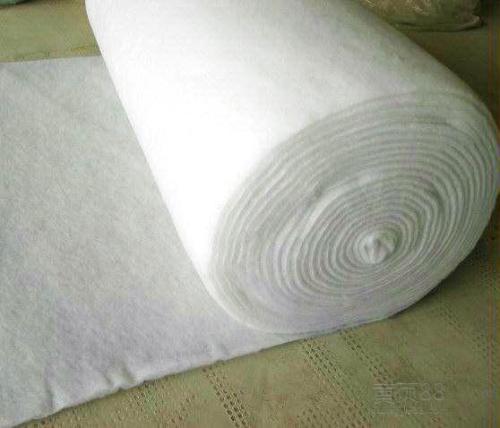 4. FAQ
Q. 1. Are you a manufacturer or a trade company?
We are the manufacturer specialized in Non-woven fabrics and related products.
Q. 2. Can you provide the samples and how long?

Yes, of course we can provide the samples to you. Normally, samples will be ready for delivery in 2-3 days with express as you like, but you should charge the shipping cost.
Q. 3. Can we have our logo or company name to be printed on your products or package?

Sure. We can do the custom printed request as you like.
Q.4. How about payment?

Now we can accept T/T or Alibaba assurance order, we do the FOB or CFR any ports.
Q.5. What's your MOQ?
Normally, about the Non-woven fabric, it will need one ton for each color each design, shipping bags will need 5000pcs. In fact,we have stock in some normal color and weight with 80-100gsm dot and 80gsm embossed non woven fabrics.

Get the latest price? We'll respond as soon as possible(within 12 hours)