Non Woven Carry Bag
Compared with plastic bags, non woven carry bags are more durable and environmentally friendly, can be used multiple times, and are more cost-effective.
Product information:
| | |
| --- | --- |
| Name | Non woven carry bag |
| Material | PP non-woven fabric, PET non-woven fabric, etc., the fabric can be customized according to customer requirements. |
| Sewing process | ultrasonic heat sealing, sewing, according to customer requirements. |
| Gram weight | 40-100gsm, customized according to requirements. |
| Color | There are various colors, which can be made according to the factory's existing colors, and can be customized according to customer requirements. |
| Pattern | Patterns and logos can be printed, and customized services are available. |
Product advantages:
1. Excellent material
Non woven carry bags are made of high-quality non-woven fabrics after processing. Each non-woven bag has undergone meticulous product processing and quality control, and the most satisfactory products are delivered to customers.
2. Various styles
There are many styles of non woven carry bags, in addition to the styles displayed on the website, more styles are welcome to inquire, we can make according to the styles provided by customers.
3. Craftsmanship
Different patterns can be printed on the surface of the non woven carry bag. According to the different patterns to be printed, we use different printing methods to print the pattern of the non-woven handbag, showing the best effect.
4. Support customization
We specialize in the production of non woven carry bags, focusing on product details and strength improvement, we support customer customization, and produce products according to customer requirements, showing the uniqueness of customers.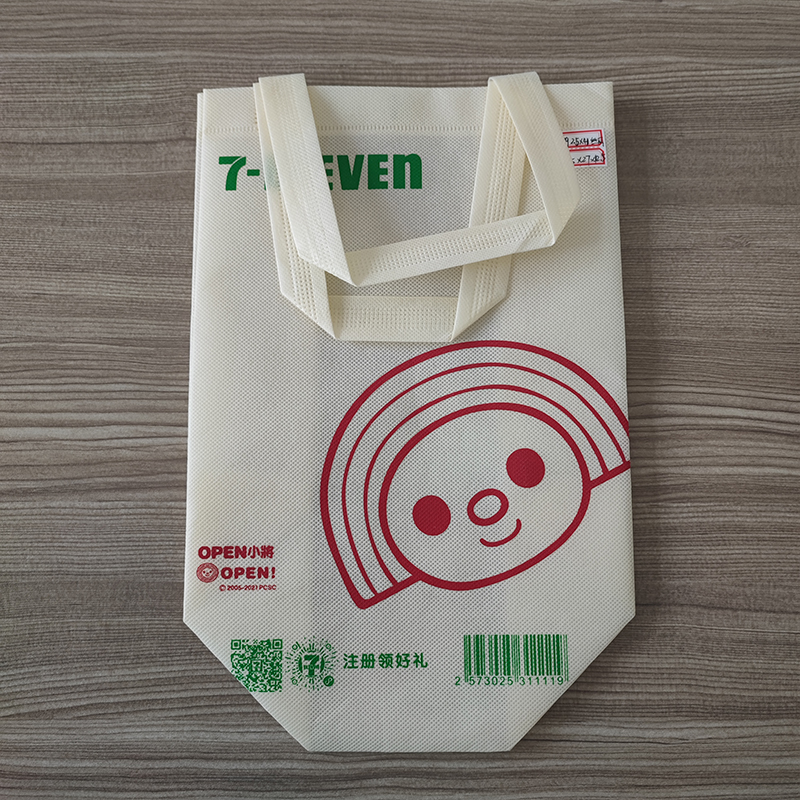 Non-woven tote bag sewing technology:
1. Ultrasonic heat sealing technology:
Non-woven fabrics are formed by ultrasonic hot pressing to form non woven carry bags. Various styles of non-woven fabrics can be made. The styles are novel and beautiful, the price is cheap, and the production speed is fast. But you can't directly tear the seam of the bag.
2. Sewing process:
The non-woven fabric is made into a non woven carry bag after sewing and sewing. It is not heavy and durable, but the style is relatively fixed, and the sewing thread will be uneven and missing needles.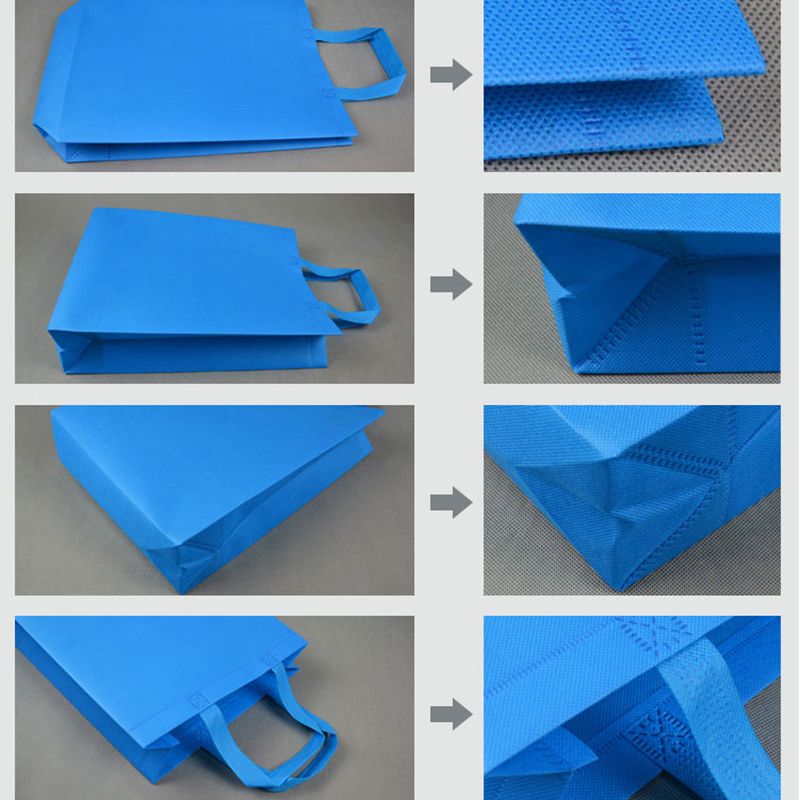 Product customization process:
1. Customers can leave their contact information and product requirements on the website, and we will contact you as soon as possible.
2. One-to-one salesmen will connect with you to determine the required products.
3. Further determine the product type and exchange samples.
4. Determine the production cycle and place an order for production.
5. After the production is completed, the final quality inspection is carried out, and the shipment is carried out.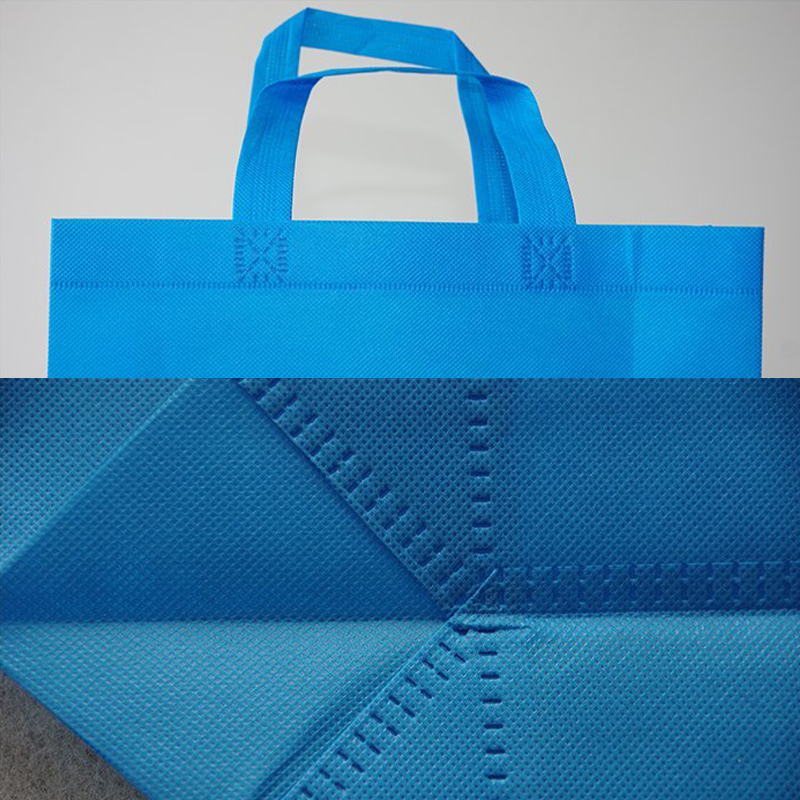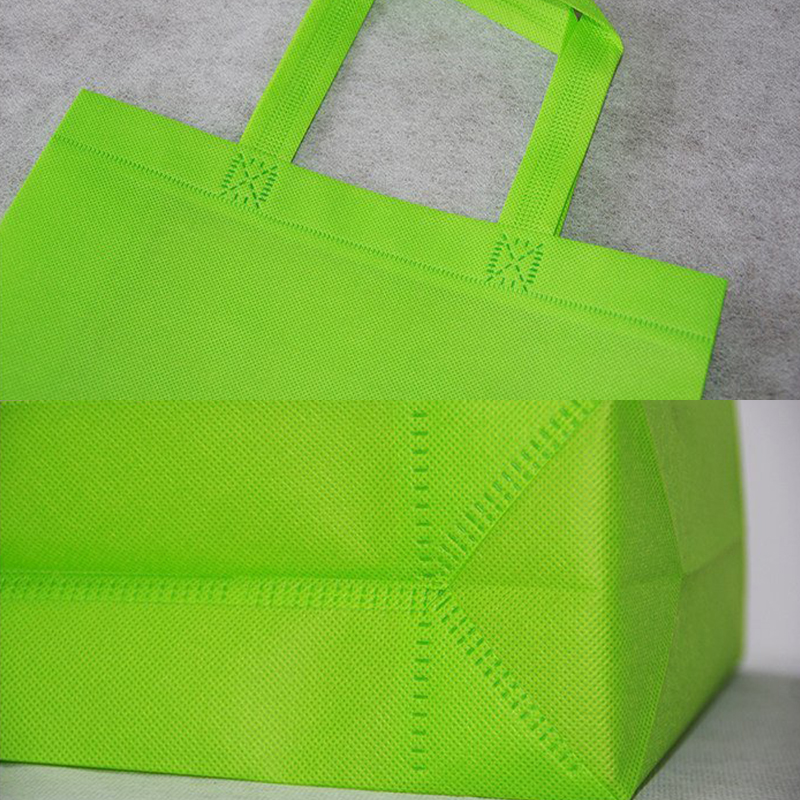 Get the latest price? We'll respond as soon as possible(within 12 hours)