Non woven polypropylene fabric for making bags
Brand :SHUNTAI
Product origin :CHINA, SHANDONG
Delivery time :7 days
Supply capacity :100 TONS PER DAY
1) Good color fastness
2) Good flexibility and ageing resisitance
3) High elongation and strength PP spunbond nonwoven
4) Good stability cloth
5) Eco-friendly non woven fabric
Non woven polypropylene fabric for making bags
Spunbond non woven fabric manufacturer
1. Product Description
PP spunbond non-woven fabric is a kind of fabric that does not need to be spun and woven. It just aligns or randomly aligns short textile fibers or filaments to form a fiber network structure, and then uses mechanical, thermal bonding or chemical methods. Reinforced, pp spunbond non-woven fabric is formed after the polymer has been extruded and stretched to form continuous filaments, the filaments are laid into a web, and the web is then bonded by itself, thermally bonded, chemically bonded or The mechanical reinforcement method turns the web into a non-woven fabric.
Composition
100% polypropylene
Technology
Spunbond
Weight
8 gsm-260gsm
Width
10cm-320cm
Color
As customer request
Usage

1. Shopping bags,tablecloth,compund packing material,Filter material
2. Medical field :Face mask Surgical gown,protective clothes,operation cover,cap,shoe cover,bed sheet etc.
3. Sanitary and Health:Baby&adult diaper,feminie hygiene,hygiene pad,etc
4. Agriculture and horticulture cover

Sample time
3-5days
Delivery time
15 days after sample confirmed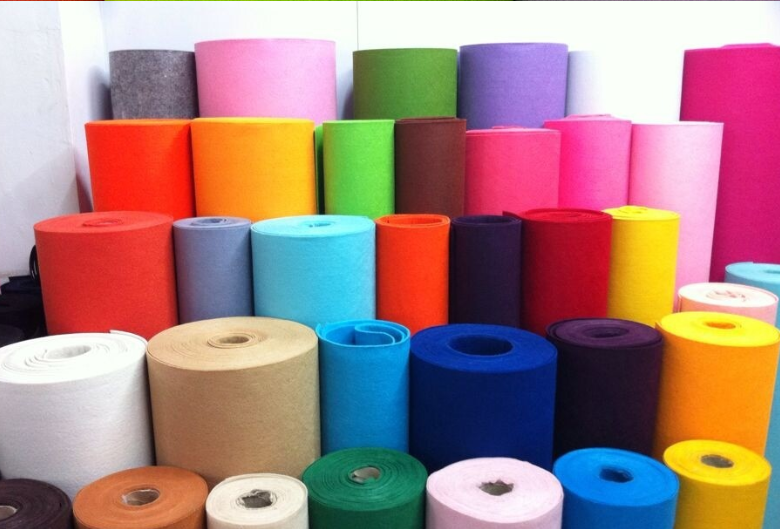 2. Non-woven fabric use:
Eco-friendly bags, various shopping bags, handbags, backpacks, etc.
Packing and storage: bags, suit covers, household appliances covers, car covers
Home textiles, sofa and mattress cloth, bedding cloth, apron, etc.
Medical and health protective clothing, shoe covers, masks, work caps, bed sheets, etc.
Agricultural horticulture, crop protection cloth, garden and outdated bagging
Craft gift cloth for bouquet, cloth for gift, cloth for car interior
3. Features of Spunbond Non-woven Fabric
Chemical resistance: Polypropylene is a chemically inactive substance, with good resistance to chemical corrosion, and the product is not affected by corrosion.
Antibacterial property: The product is water-repellent, not moldy, and can isolate the erosion of bacteria and insects in the liquid, and not mold.
Good physical properties: It is made of polypropylene spun silk directly spread into a net and thermally bonded. The product strength is better than ordinary staple fibers. The two-way fastness is better, the diamond-shaped rolling point, wear resistance, and strong hand feel.
4. Compant information
Our company currently has 8 production lines with a daily capacity of 80 tons Width coverage: 1.1m, 1.5m, 1.6m, 1.8m, 2.0m, 2.4m, 3.2m, 3.5m, We can cut according to customer requirements, truly realize wide-width zero loss, and create greater value for customers.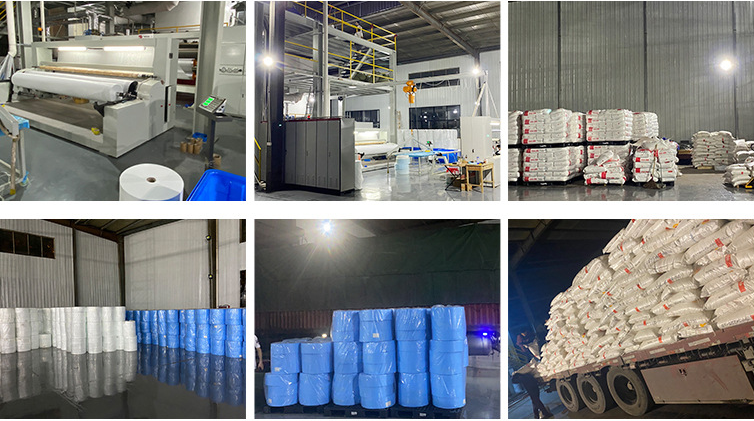 5. Packaging & Delivery
Packaging Details: 500m - 600 m/roll, as per order.
The roll packed by transparent strong plastic bag, the outside by strong woven polybag.
Samples delivery time: 1 ~ 2 days
Normal products: Available stock
LCL orders delivery time: 10~15 days
FCL orders delivery time: 15~20 days
Port: Qingdao, China
Every year, many customers come to China to visit our factories.They are impressed with us not only because of our good quality non woven fabric products but also the profession service of the team. If you have demand or interested in out cloth, welcome to contact us. We will give you best price!
Get the latest price? We'll respond as soon as possible(within 12 hours)