FFP2 Water Electret Melt Blown non woven fabrics
Brand :ShunTai
Product origin :Shandong Province, China
Delivery time :8-15 days
Supply capacity :80T per day
The production process of melt blown cloth is mainly as follows:v 1. Melt preparation 2. Filter 3. Measurement 4. The melt is extruded from the orifice 5. Melt trickle drafting and cooling 6. Netting
FFP2 Water Electret Melt Blown non woven fabrics
1. Product Information:

| | |
| --- | --- |
| Product name: | FFP2 Water Electret Melt Blow non woven fabrics |
| Materails: | 100% PP |
| Technic: | meltblown nonwoven (waer electret) |
| Color: | White, green, blue, etc. |
| Weight: | 25gsm,30gsm,40gsm, according to your need |
| Width: | 175mm,240mm,260mm, customized |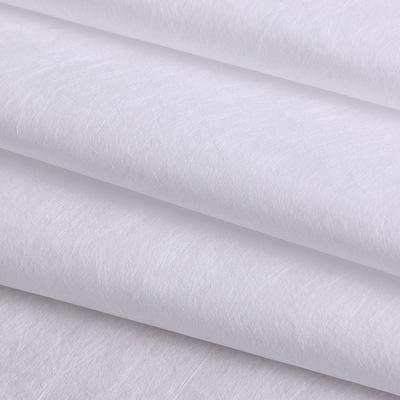 2. Melt blown fabrics production line:
Melt blown cloth is a very core material for masks. Melt blown cloth is mainly made of polypropylene, and its fiber diameter can reach 1 to 5 microns. There are many voids, fluffy structure and good anti-wrinkle ability. The ultra-fine fibers with unique capillary structure increase the number and surface area of fibers per unit area, so that the meltblown cloth has good filtering, shielding, heat insulation and oil absorption. It can be used in air, liquid filter materials, isolation materials, absorbent materials, mask materials, warmth-keeping materials, oil-absorbing materials and wipes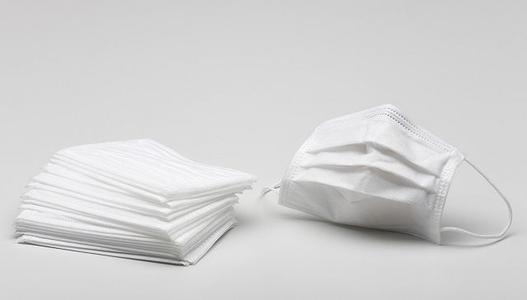 3. The production process of melt blown cloth is mainly as follows:
1). Melt preparation
2). Filter
3). Metering
4). The melt is extruded from the orifice
5). Melt trickle drafting and cooling
6). Networking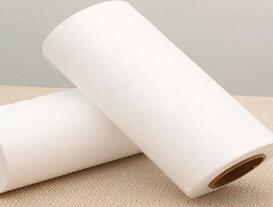 4. Product Application:

1). Medical and sanitary cloth: surgical gowns, protective clothing, disinfection wraps, masks, diapers, sanitary napkins, etc.;
2). Home decoration cloth: wall cloth, table cloth, bed sheet, bedspread, etc.;
3). Garment cloth: lining, adhesive lining, wadding, shaped cotton, various synthetic leather base cloth, etc.;
4). Industrial cloth: filter material, insulating material, cement packaging bag, geotextile, covering cloth, etc.;
5). Agricultural cloth: crop protection cloth, seedling raising cloth, irrigation cloth, thermal insulation curtain, etc.;
6). Others: space cotton, thermal insulation materials, linoleum, cigarette filters, tea bags, etc.
The melt blown cloth filter material is randomly distributed and bonded together by polypropylene ultrafine fibers, and the appearance is white, flat and soft. The material fiber fineness is 0.5-1.0μm. The random distribution of fibers provides more thermal bonding between fibers. Opportunities, so that the melt blown gas filter material has a larger specific surface area, a higher porosity (≥75%). After high-pressure electret filtration efficiency, the product has the characteristics of low resistance, high efficiency and high dust capacity.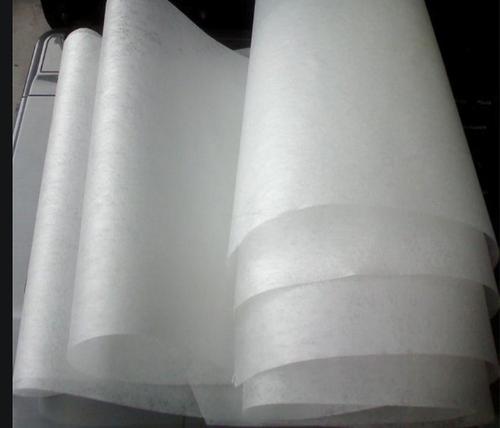 5. Packaging details:
Each roll will be packed by a transparent plastic bag, then by wrapping film, and then can also be packed by a strong woven polybag
Samples delivery time: 1 ~ 2 days
Normal products: Available stock
LCL orders delivery time: 7~15 days
FCL orders delivery time: 15~20 days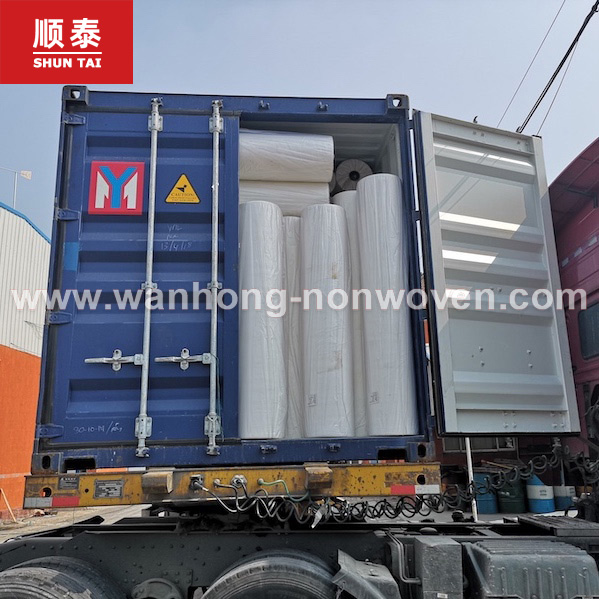 6. FAQ
Q. 1. Are you a manufacturer or a trade company?
We are the manufacturer specialized in Non-woven fabrics and related products.
Q. 2. Can you provide the samples and how long?

Yes, of course we can provide the samples to you. Normally, samples will be ready for delivery in 2-3 days with express as you like, but you should charge the shipping cost.
Q. 3. Can we have our logo or company name to be printed on your products or package?

Sure. We can do the custom printed request as you like.
Q.4. How about payment?

Now we can accept T/T or Alibaba assurance order, we do the FOB or CFR any ports.
Q.5. What's your MOQ?
Normally, about the Non-woven fabric, it will need one ton for each color each design, shipping bags will need 5000pcs. In fact,we have stock in some normal color and weight with 80-100gsm dot and 80gsm embossed non woven fabrics.
Geotextile has many USES, many specifications, if you need help, please feel free to contact us.
If you are interested in our products or have any questions, just leave your message, we will give you the fastest and most professional answer!
Get the latest price? We'll respond as soon as possible(within 12 hours)