Short silk durable non woven geotextiles
Brand :SHUNTAI
Product origin :Shandong
Delivery time :7-15days
Supply capacity :80T per days
1.High strength, due to the use of plastic fiber, in dry and wet state can maintain sufficient strength and elongation.
2.Corrosion resistance, corrosion resistance in different ph of soil and water for a long time.
3.The water permeability is good, there is a gap between the fibers, so it has a good water permeability.
4.Good anti - microbial to microorganisms, moth - eaten are not damaged.
5.Construction is convenient, because material is light, soft, so transport, laid, construction is convenient.
6.Complete specifications: width up to 9 meters.Quality per unit area: 100-1000g/m2
Short silk durable non woven geotextiles
1. Product introduction
Short filament geotextile is a kind of new construction materials used in civil engineering, the polyester fiber and polypropylene fiber into the reticular arrangement through different equipment and technology, and then after acupuncture, etc to give different fiber interwoven together, mutual tangles fixation make fabric normalization, make the fabric soft, thick, stiff, to meet the needs of different thickness。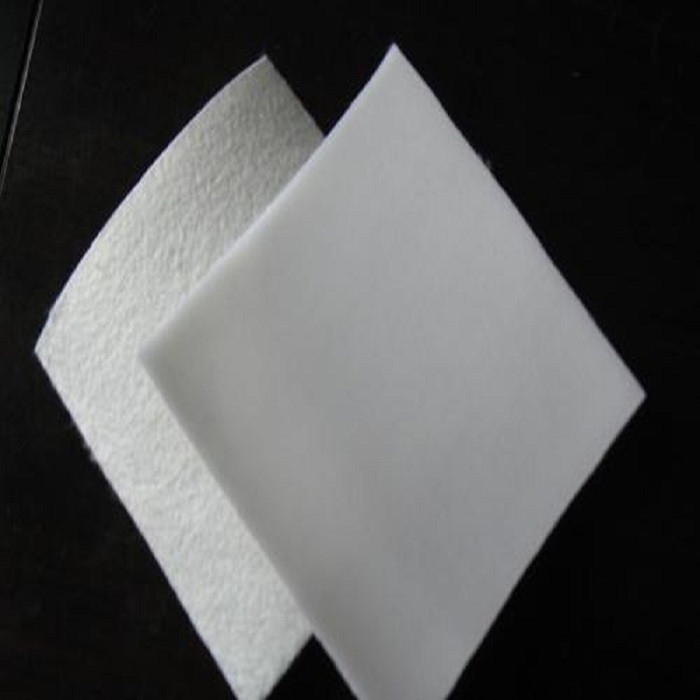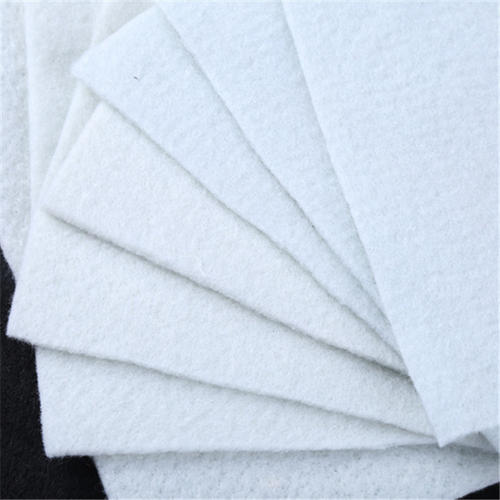 2. The product application

Geotextile is widely used in water conservancy, electric power, mines, highways, railways and other geoengineering projects: filtration materials for soil separation;Drainage materials for reservoirs and mines, drainage materials for foundation of high-rise buildings;Anti-scouring materials for river dykes and embankments and slope protection;Reinforcing materials for roadbed of railway, highway and airport runway, and reinforcing materials for road construction in swampy areas;Anti-frost and anti-freezing thermal insulation materials;Anti-crack material for asphalt pavement.
3. Our factory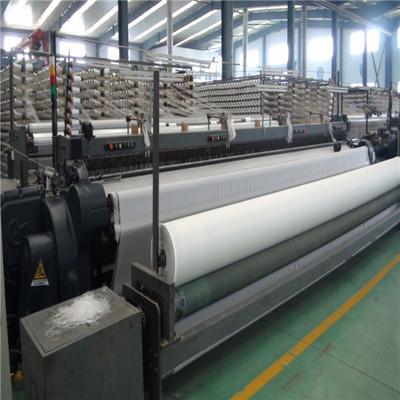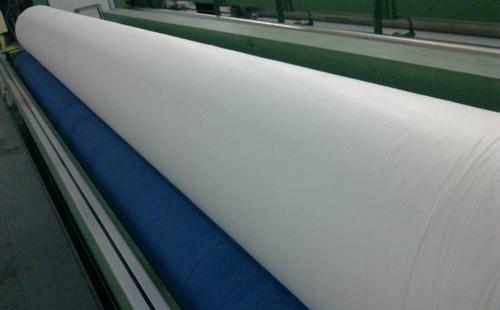 Shuntai has been here for 14 years, has 4 production lines. Mainly products are agriculture non woven fabric, bag making material non woven fabric, medical use non woven fabric and non woven bags. We insisit on "Quality first,customer first", all the products are with high quality and best service !
4. Delivery time
Each roll will be packed by a transparent plastic bag, then by wrapping film, and then can also be packed by a strong woven polybag
Samples delivery time: 1 ~ 2 days
Normal products: Available stock
LCL orders delivery time: 7~15 days
FCL orders delivery time: 15~20 days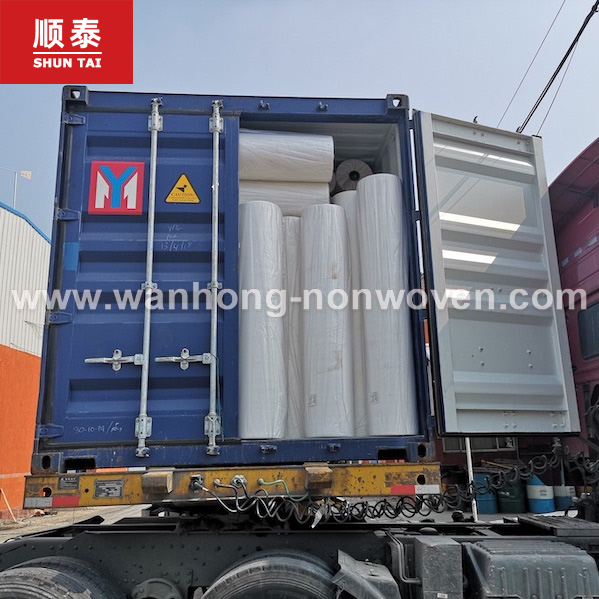 5.Why do you choose us ?
1.14 years production experience
2. High quality production with 100% polypropylene
3. 10 containers one day
4. 7 days delivery time
5. Annually attending exhibitions

If you are interested in our products or have any questions, just leave your message, we will give you the fastest and most professional answer!
Get the latest price? We'll respond as soon as possible(within 12 hours)